hotels and apartments
sport and leisure
localities
information
10
Apartment Morettina

Giuseppe Stamer
Levico Terme - Via Xicco Polentone, 38


Telephone: (+39) 33364650... (+39) 3336465033
moschen.al@gmail.com
Apartment - Offered treatments: SC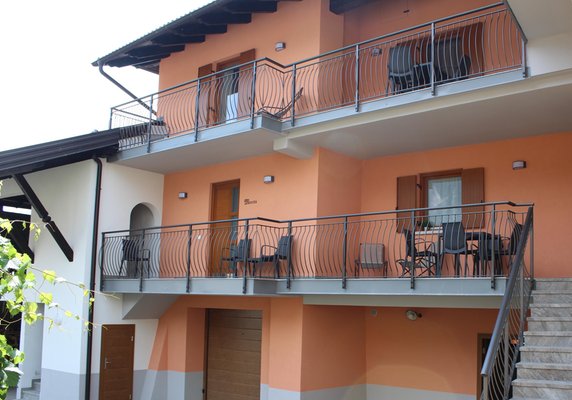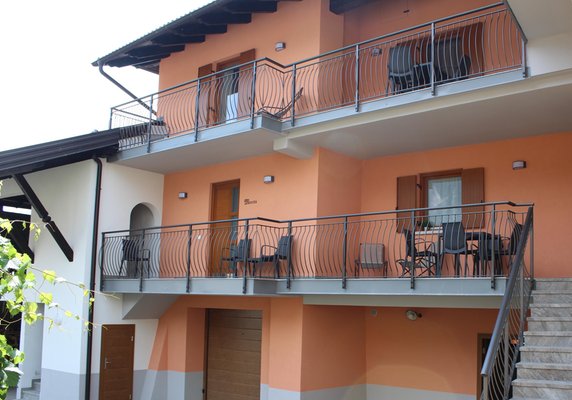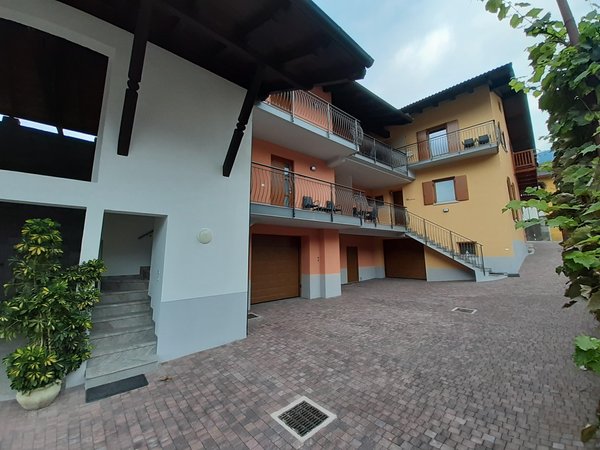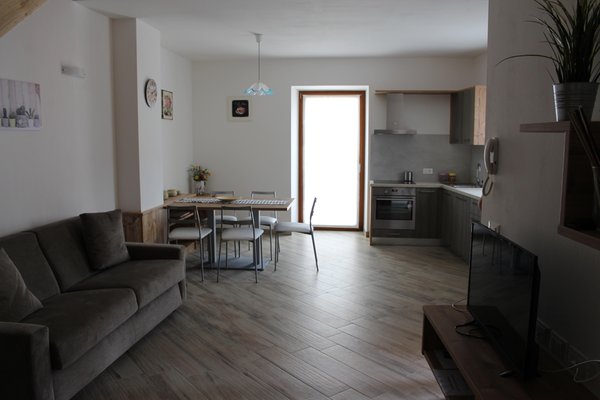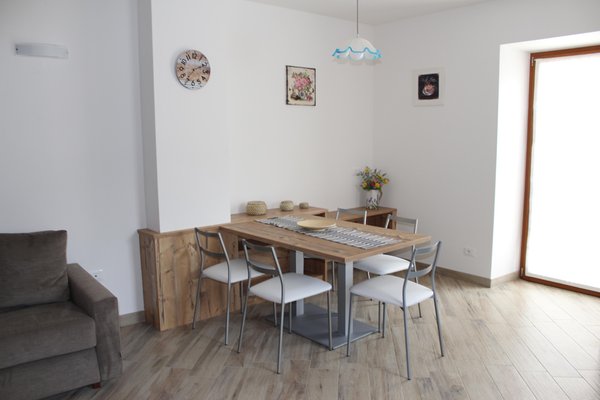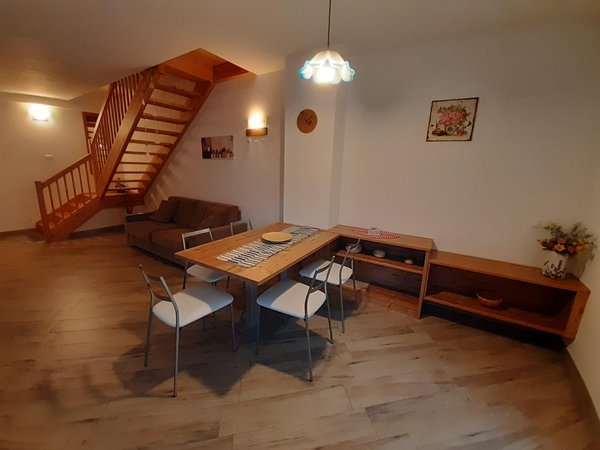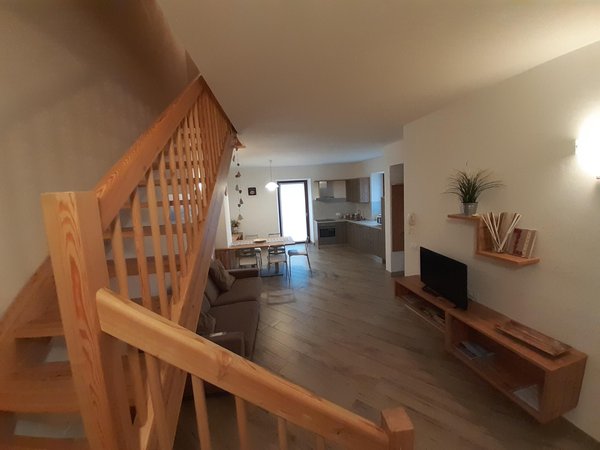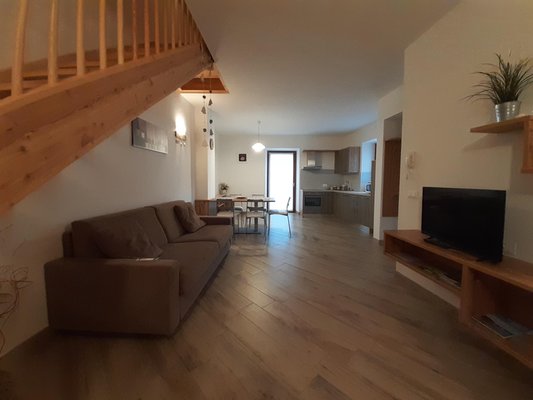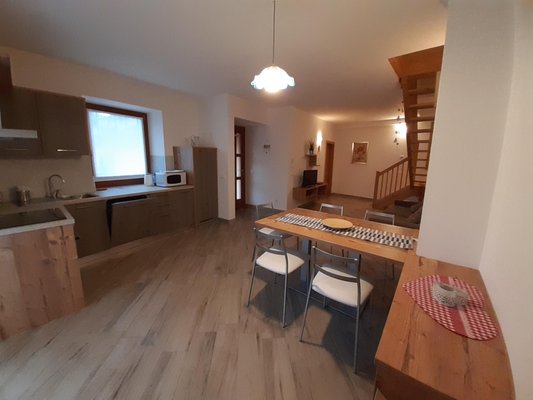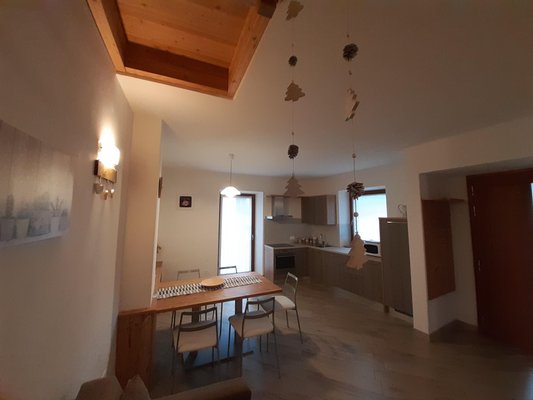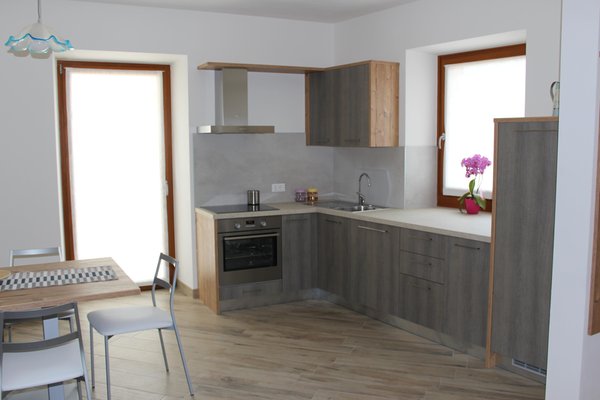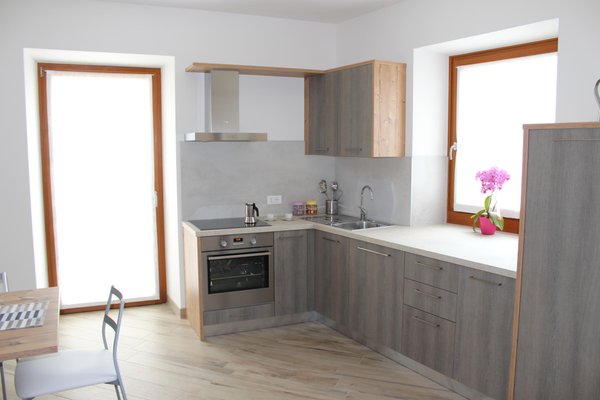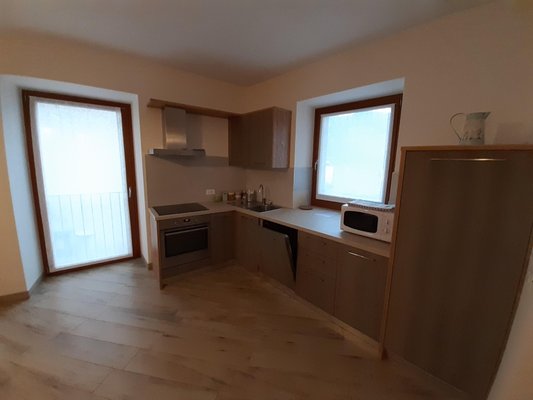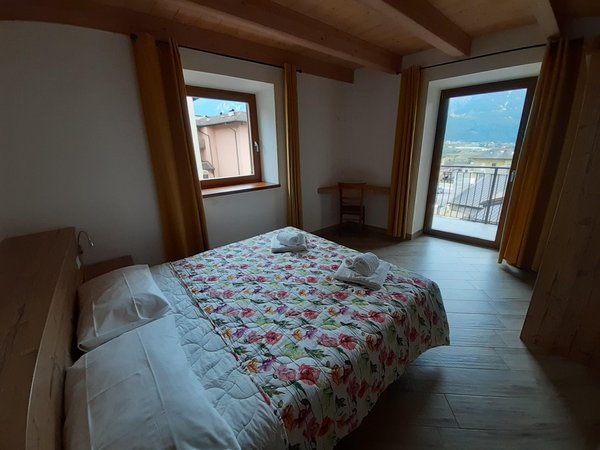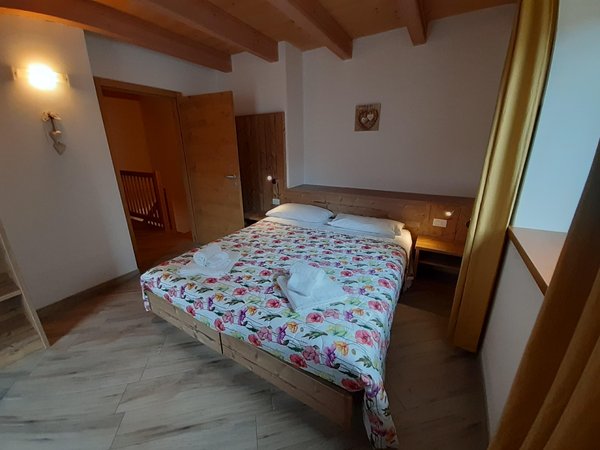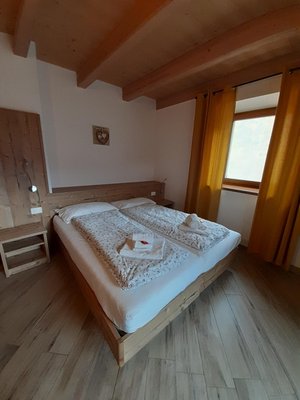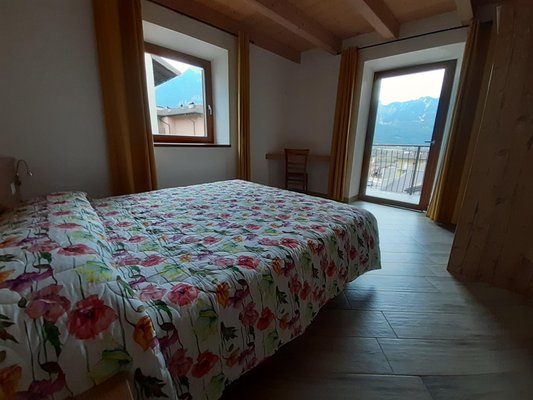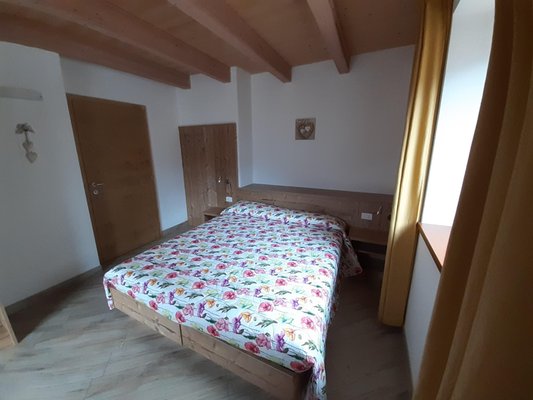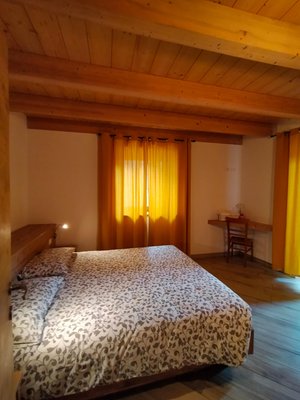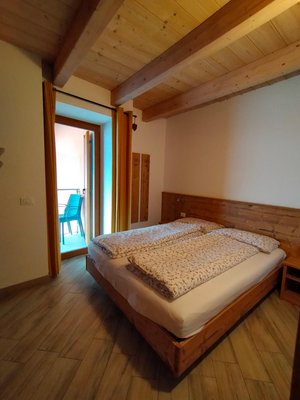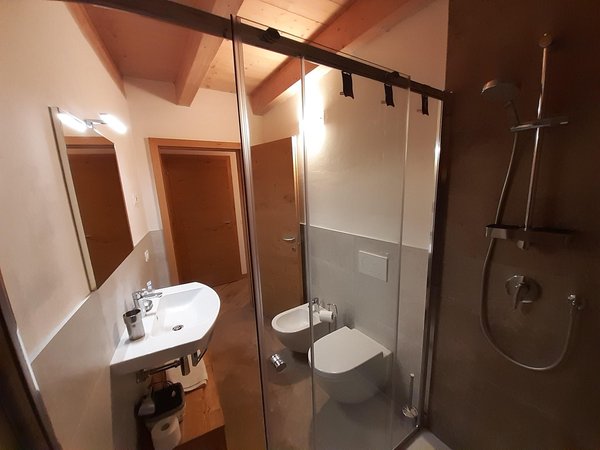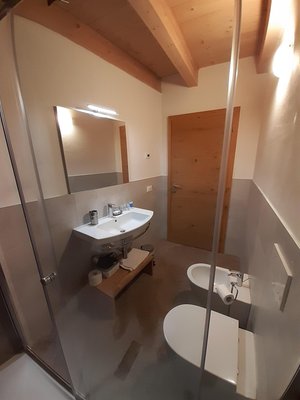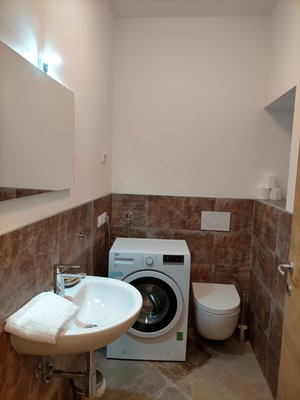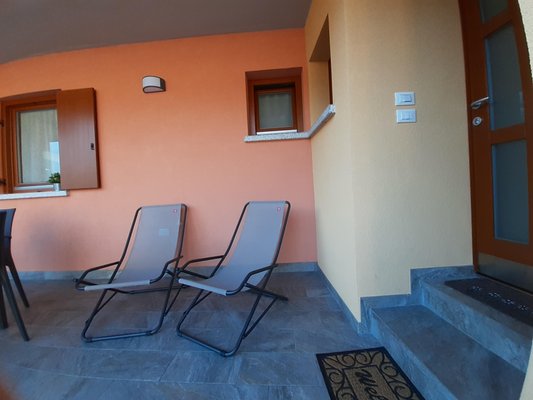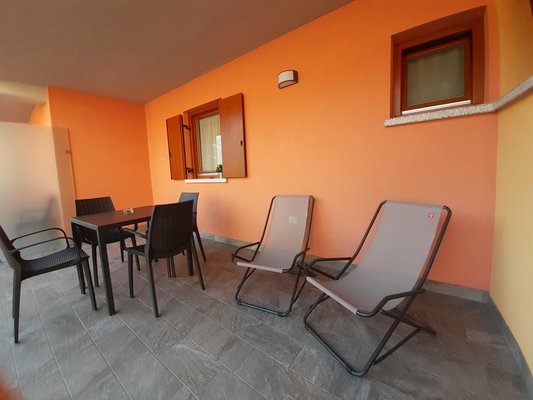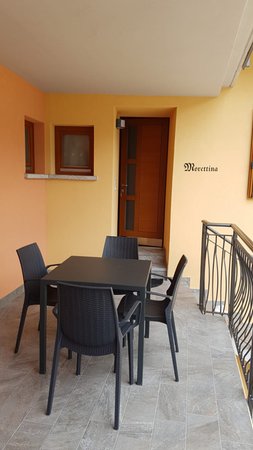 The newly built apartment Morettina is located on a quiet street in the old town of Levico Terme with its own entrance. The location is very convenient as the old town is located a few meters away from the house. In addition, the main entrance of the Habsburg Park is about 300 meters away and the beautiful lake can be reached in 15 minutes on foot.
The apartment has two floors with a spacious living room on the first floor consisting of a complete kitchen with household appliances, including dishwasher and microwave, living room, bathroom with washing machine. A beautiful wooden ladder allows you to reach the second floor with two double rooms with panoramic balcony and large shower room. The apartment has a large terrace equipped with table and chairs, so you can eat outside with great views of the Trentino mountains. In a closed room on the ground floor you can safely store bicycles, skis and strollers. The reserved parking space and the covered parking for motorcycles are available to customers.
The decor is particularly elegant. In the renovation, every detail has been taken care of and traditional elements such as the antique larch have been combined with modern designs and textiles in warm and relaxing colours. The result is unique and gives the accommodation a unique style.

Licence / identification code: CIPAT 022104-AT-068111
| | |
| --- | --- |
| General information | at 550m a.s.l. |
| Facilities | open parking space |
| In room/apt. | TV, hairdryer, dish washer, washing machine, drying rack |
| Further services for apartments | seasonal letting, bed linen and towels, shared washing machine |
| Internet | Wi-Fi gratis in room/apartment |
| Children | family-friendly accommodation |
| Pets | small pets allowed |
| Payment methods | no card payment accepted |
| Bike | locked bicycle storage |
| Motorbike | covered motorcycle parking space |
Availability and approximate prices
Check availability and see prices
true

1 x Apartment Morettina

https://images.yesalps.com/hp/1003830/377938_zona-giorno.jpg

SP

{"S": 4, "M": 6, "B": 0, "N": false}

90 m2

[{"id": "SNG", "qta": 2}, {"id": "MTR", "qta": 1}, {"id": "DVLM", "qta": 1}]

220€ per apartment

[{"id": "camera", "index": 1, "letti": [{"id": "MTR", "qta": 1}], "kitchenette": false}, {"id": "camera", "index": 2, "letti": [{"id": "SNG", "qta": 2}], "kitchenette": false}, {"id": "zonagiorno", "letti": [{"id": "DVLM", "qta": 1}], "kitchenette": true}]

2 bathrooms (WC, shower, bidet - WC)

Brand-new apartment located in the old town of Levico Terme in the quiet surroundings of the Habsburg Park. It is finely furnished with a modern alpine living style combined with textiles in warm and relaxed colours. Ample terrace to enjoy your holidays in the fresh air!

[0, 1, 2]

[{"id": 377938, "url": "https://images.yesalps.com/hp/1003830/377938_zona-giorno.jpg", "width": 600, "height": 400}, {"id": 377944, "url": "https://images.yesalps.com/hp/1003830/377944_zona-giorno.jpg", "width": 600, "height": 450}, {"id": 377945, "url": "https://images.yesalps.com/hp/1003830/377945_zona-giorno.jpg", "width": 600, "height": 450}, {"id": 1170634, "url": "https://images.yesalps.com/hp/1003830/1170634_zona-giorno.jpg", "width": 533, "height": 400}, {"id": 1170637, "url": "https://images.yesalps.com/hp/1003830/1170637_zona-giorno.jpg", "width": 533, "height": 400}, {"id": 377937, "url": "https://images.yesalps.com/hp/1003830/377937_cucina.jpg", "width": 600, "height": 400}, {"id": 377946, "url": "https://images.yesalps.com/hp/1003830/377946_camera-moretta.jpg", "width": 600, "height": 450}, {"id": 377947, "url": "https://images.yesalps.com/hp/1003830/377947_camera-moretta.jpg", "width": 600, "height": 450}, {"id": 377948, "url": "https://images.yesalps.com/hp/1003830/377948_bagno.jpg", "width": 600, "height": 450}, {"id": 1174353, "url": "https://images.yesalps.com/hp/1003830/1174353_bagno.jpg", "width": 300, "height": 400}]
Availability and approximate prices
The availability and the prices are entered and updated by the accommodation they refer to. As these data are subject to continuous changes, the definitive availability and price must be agreed directly with each accommodation. The minimum and maximum prices can take into consideration only the most common services and conditions of the accommodation; in case of different solutions the prices may differ from the specified range. The indicated prices may not take into consideration several factors, therefore the final price and the details must be agreed directly with each lodging facility. The indicated prices may not include possible costs for final cleaning service or tourist taxes.
Other rooms

:

Available treatments

:

Description

:
Reviews
recommended by 1 guest
Map
Apartment Morettina
Via Xicco Polentone, 38
Levico Terme (Levico and surroundings)
GPS coordinates
lat: 46.0095° N lon: 11.3018° E
lat: 46° 0' 34.5'' N lon: 11° 18' 6.7'' E
Information about the location: at 550m a.s.l..